Japan's 20th Oktoberfest!
Experience the Resort Style at Toyosu!
Enjoy 'Sea, Shopping, and German Beer'!
Held at Urban Dock Lalaport Toyosu!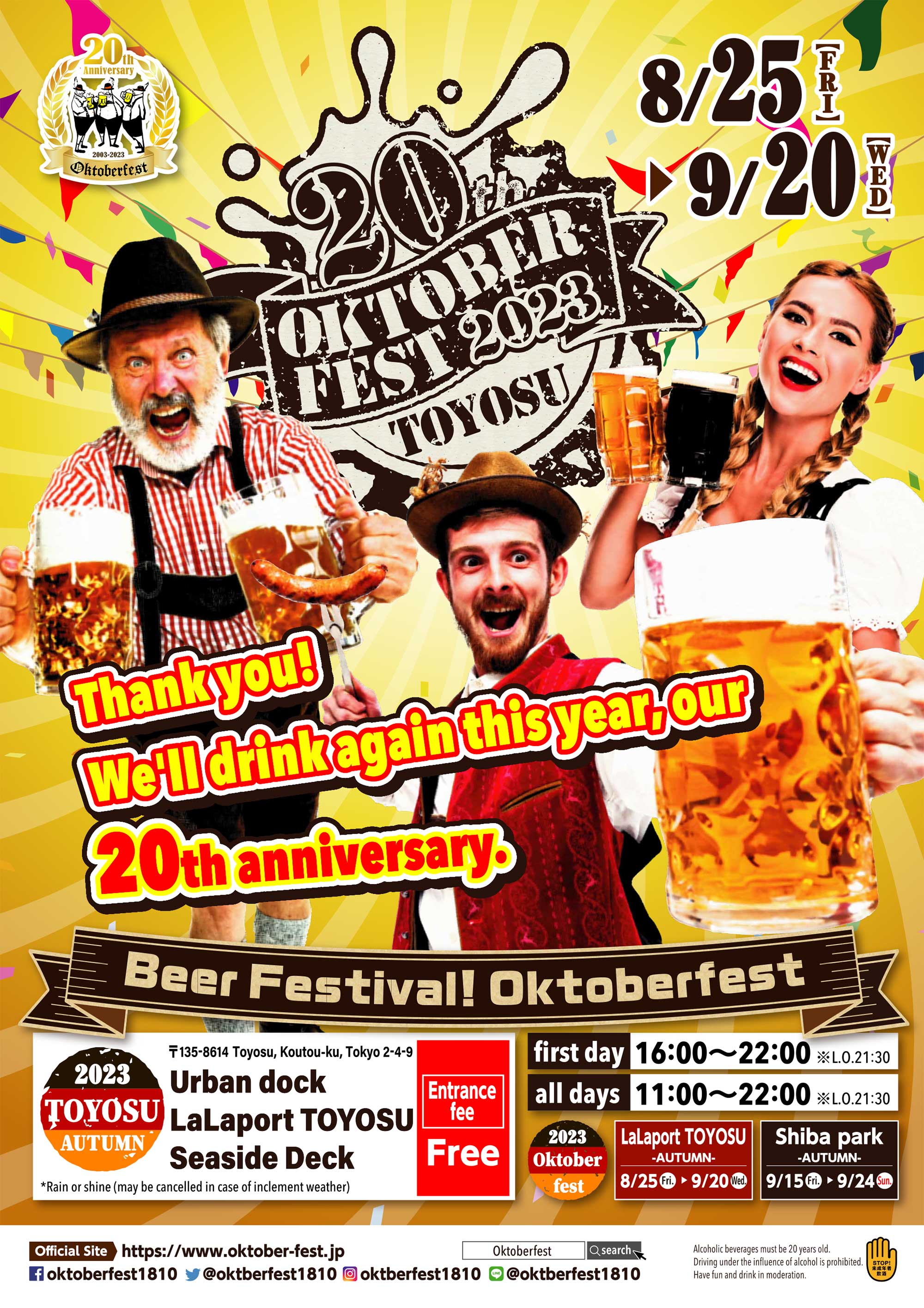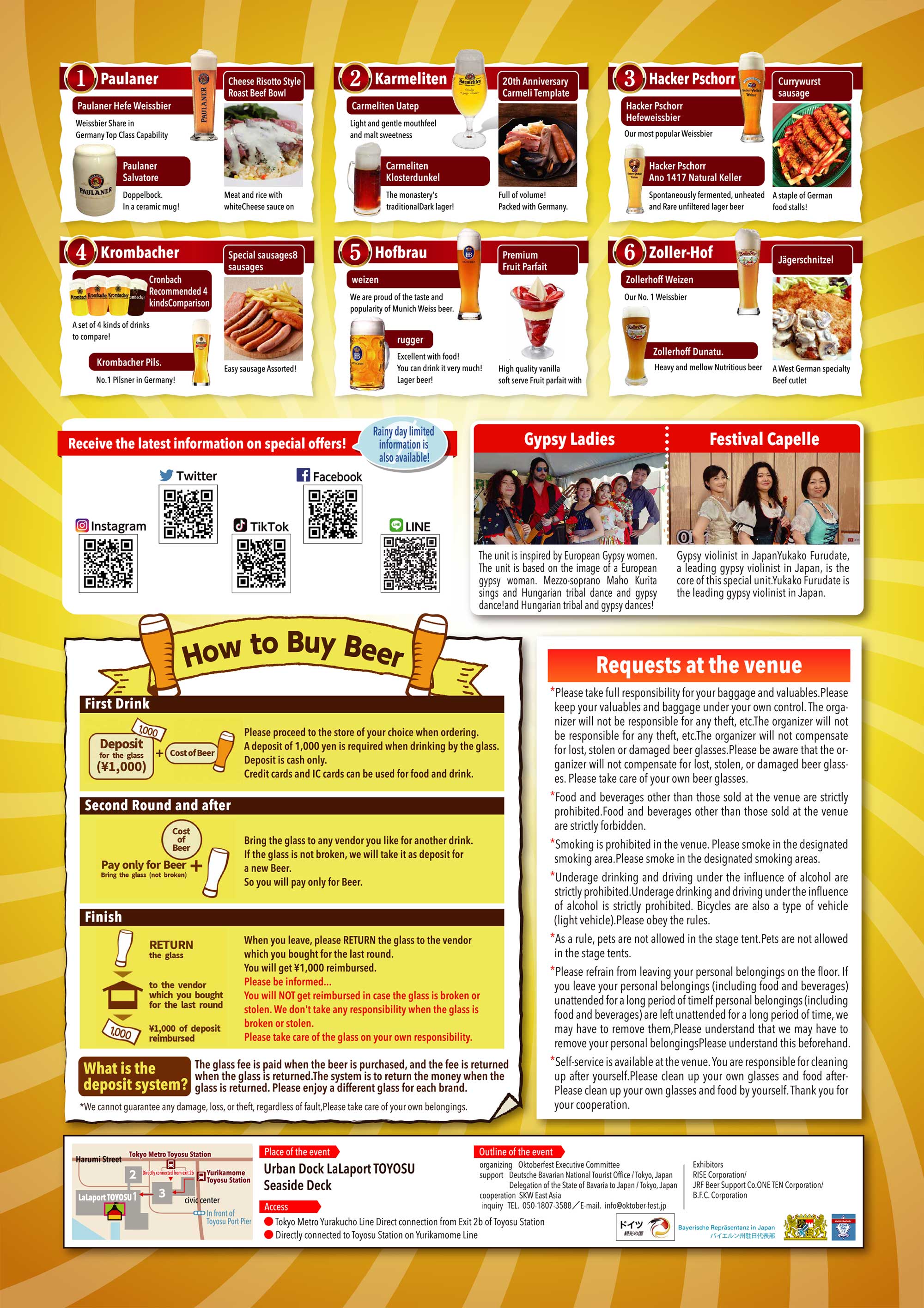 Experience the traditional German beer festival in a resort-style setting!
Join us for the world-renowned German Beer Festival, 'Oktoberfest', held in Toyosu! Continuing from last year, this event will be held at 'Urban Dock Lalaport Toyosu' for a remarkable '27-day' duration this year.

The authentic Oktoberfest held in Germany attracts over 6 million visitors from around the world each year during its approximately 2-week duration. More than 7 million liters of beer are consumed, and over 300,000 sausages are enjoyed, making it the world's largest beer festival.

Since its inaugural event in 2003, Oktoberfest has been held annually and will now celebrate its 20th anniversary this year. Join us in commemorating the 20th anniversary of Oktoberfest, hosted once again at 'Urban Dock Lalaport Toyosu'!

The ambiance of enjoying beer by the seaside after shopping or watching a movie within 'Urban Dock Lalaport Toyosu' truly evokes a resort-like atmosphere! Join us and experience the resort-style enjoyment in Toyosu!

Guaranteed to be Instagram-worthy!
Enjoy beer amidst breathtaking scenery!
A plethora of delicious German beers awaits!
When it comes to Oktoberfest, it's all about the beer! This time, we have six German beer makers in attendance!
The German beers, directly imported from Germany.

But that's not all! The giant 3-liter steins of beer and the massive boot-shaped mugs are guaranteed to be a hit on social media! You can also share and enjoy them together with friends, so be sure to give them a try.

Moreover, we have 'Dessert Beer,' 'Chocolate Mint Beer,' and 'Fruit Beer,' perfect for the summer! We're also introducing beers topped with ice cream and sorbet, adding to the refreshing experience!

From left to right: 3-liter Giant Beer Stein, Boot-shaped Beer Mug, Fruit Beer Cocktail, Dessert Beer
Midsummer is here! Let's enjoy German delicacies and refreshing treats!
Oktoberfest offers more than just beer - there's an abundance of German cuisine for the whole family to enjoy! Alongside the lively sausages and mussels that everyone can share, there are easy-to-eat pretzels and hidden German classics like Sabasandwich (herring sandwich) that are perfect for family gatherings.

Furthermore, you'll find delightful treats like 'Baumkuchen Parfait' with soft-serve ice cream on top of the famous German layered cake, as well as soft-serve ice cream parfaits and shaved ice paired with soft-serve ice cream.

Be sure to savor these delicious offerings!

From left to right: 20th Anniversary Plate, Premium Fruit Parfait, Baumkuchen Parfait
Special 20th Anniversary Event!
First introduced in Japan in 2003, the Oktoberfest is now celebrating its 20th anniversary this year. To commemorate this milestone year, we have planned special events:
1. Commemorative Merchandise Sales! We will offer commemorative beer mug, T-shirts, hoodies, and more for sale!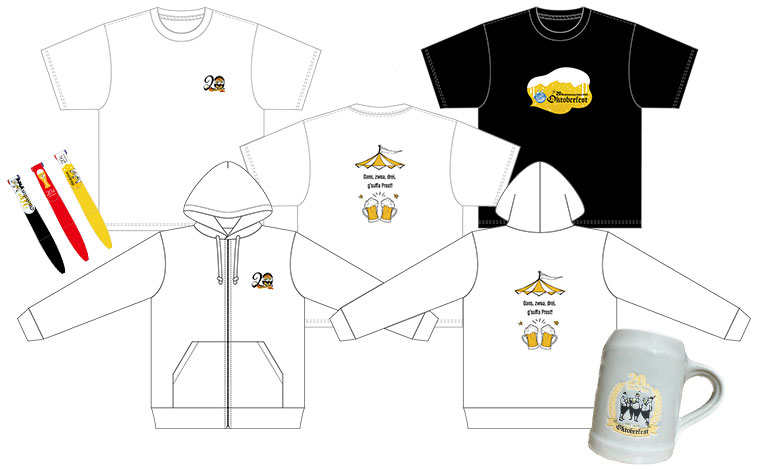 2. 20th Anniversary Stamp Rally! Throughout the year, we will hold a stamp rally. Receive one stamp for every 500ml of beer purchased. Collect 20 stamps over the course of the year, and receive a complimentary 500ml beer as a 20th-anniversary gift!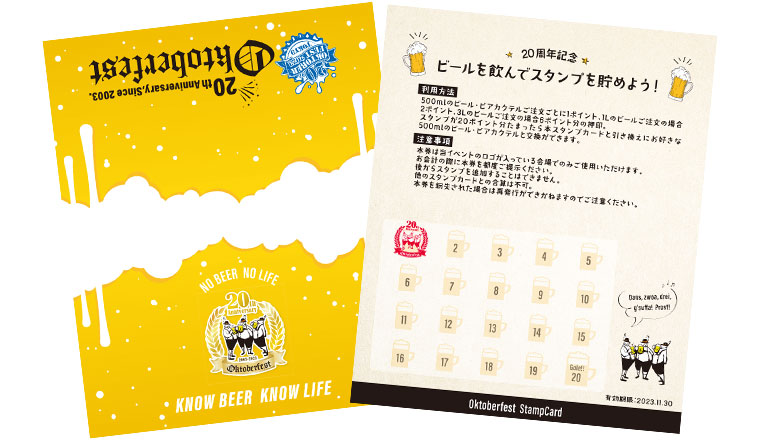 3. Exclusive 20th Anniversary Menu Items Indulge in a variety of exclusive gourmet offerings, including a 20th-anniversary special plate filled with classic Oktoberfest dishes and beer served in limited-edition yard glasses.

As Oktoberfest celebrates its 20th anniversary, we look forward to providing you with opportunities to learn more about German culture, including the world of German beer, through these special activities.
Event Overview
Toyosu Oktoberfest 2023 in Urban Dock Lalaport Toyosu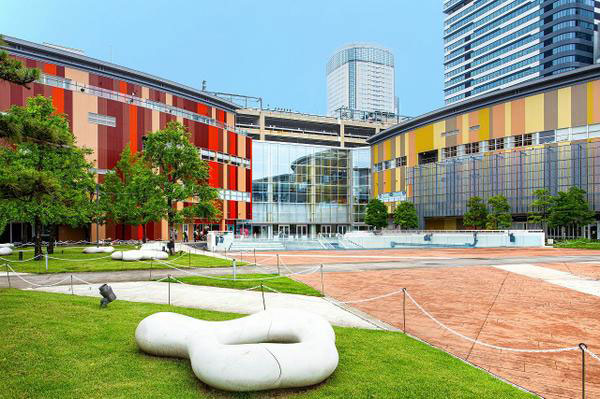 Event Period: From August 25th, 2023 (Friday) to September 20th, 2023 (Sunday)

Opening Hours:
・4:00 PM to 10:00 PM (On the first day)
・11:00 AM to 10:00 PM (On all other days) [Last Order: 9:30 PM]

Venue: Urban Dock Lalaport Toyosu Seaside Deck, 2-4-9 Toyosu, Koto-ku, Tokyo (Google Map)

Admission: Free
Come and join us for the fun and festivities! Experience the excitement of Oktoberfest right here in Toyosu. Enjoy a variety of German beers, delicious cuisines, and special 20th-anniversary activities.

The stunning seaside setting at Urban Dock Lalaport Toyosu adds to the resort-style ambiance. Don't miss out on this memorable event!
Japan Oktoberfest SNS
X(Twitter): @oktoberfest1810
Instagram: @oktoberfest1810
Facebook: @oktoberfest1810
Threads: @oktoberfest1810
Tik Tok: @oktoberfest1810
LINE: @oktoberfest1810